Philosophy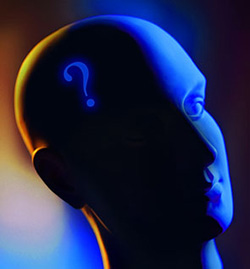 Every generation of humans have created fantastic stories in lieu of having a true understanding of how things became, exist, and interact with each other. Religion is at the top of the list, slowing the advancement of the population by turning a blind eye to basic logic and dividing the nations to fight over gods that do not exist.
Drawk Kwast is an atheist, a skeptic, and a believer in the incredible potential of the human mind. His understanding of the world is deeply rooted in Evolutionary Psychology, which he has integrated with the tools of neuroscience. He believes that when a person is free to see the world as it truly is, pain, frustration, guilt, and fear dissolve, enabling that person to have the life they desire and impact society in a positive way.
His philosophy is strongly influenced by the works of Ayn Rand, Bruce Lee, Charles Darwin, Friedrich Nietzsche, Christopher Hitchens, Niccolò Machiavelli, Milton Friedman, and Richard Dawkins. He is completely opposed to the Robin Hood mentality. He believes that evolution pushes individuals to better themselves and anything society does in the form of handouts only prevents that process, weakening the entire society. It is freedom, hands-on education, personal responsibility, and direct accountability that empower positive change.
---
News Feed
Fri. - Aug. 12, 2022 - 11:20 PM (Pacific)
Heavy Duty Country Video: The IRS Has A New Army That Can't Shoot or Run (10:43) - Dude should run for governor in my state of Texas, because this is exactly what the people of Texas think about all this bullshit!
Thu. - Aug. 11, 2022 - 09:52 AM (Pacific)
Breitbart Video: "I'm a Federal Agent!" - Watch ATF Agent Get Tased for Resisting Arrest (05:45) - Hopefully FBI Director Christopher Wray, and all his dirty agents watch this.
Tue. - Aug. 09, 2022 - 10:51 PM (Pacific)
My question is simple: What crime would Hunter Biden have to commit, on video, distributed all over the internet, that he would be arrested for??? That answer, answers everything!
Wed. - Jul. 27, 2022 - 10:31 PM (Pacific)
A wise man once said, "The truth is that nobody knows what the truth is, and that is the truth."
Thu. - Jul. 14, 2022 - 01:04 PM (Pacific)
Paul Joseph Watson Video: There's something wrong with Joe. (13:08) - Best collection I've seen of these yet. This will become more entertaining over time as his brain continues to melt.
Fri. - Jul. 08, 2022 - 08:55 PM (Pacific)
I told you here that Elon Musk could very well just be fucking with Twitter... Twitter seems angry, while I remain amused to be correct.
Sat. - Apr. 30, 2022 - 03:41 PM (Pacific)
New Video: Truth Social is Shadow Banning Content (02:20)
Got information? Contact us.
---
In The Media
---
Testimonials

Chazz L.
Prescott, AZ
USA
"…simply put, Drawk's teachings make Dale Carnegie's How to Win Friends and Influence People look like a children's book."

Jesse M.
Redding, CA
USA
"Drawk not only has the ability to bring the fun, flirty girl out of women amazingly quickly; he can teach you how to do it with great attention to detail."

Travis D.
Irvine, CA
USA
"The experience opened my eyes to a completely different perspective on life. I can honestly say I am becoming the man I wanted to be."

Luke S.
Frisco, CO
USA
"You spring to life, your worldview focuses intensely forward, and everything you do makes sense in relation to your goals."

Dave P.
San Jose, CA
USA
"You will feel completely comfortable and be well-received among any group of people, both in business and social situations."

Garrett M.
Irvine, CA
USA
"I definitely came back from the weekend feeling like a completely different person."