About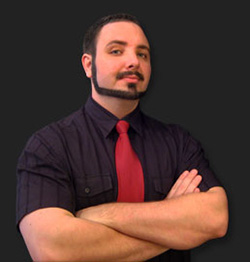 In a world that has been polluted by socialism, political correctness, and complacency, Drawk Kwast stands as part of a dying breed of real men known as Alpha Males. These men are hyper-competitive at everything they do. They are the winners, not only because of the secrets they hold, but also because of their restless drive. They are the men women want to be with and other men want to be like. Finding yourself in their presence can be shocking at first, but the excitement quickly takes over.
Drawk has stories to tell: There was his first corporate takeover at age eighteen, the time he wrestled a stripper's pit-bull while inebriated, and the years he spent under Dan Inosanto mastering Jeet Kune Do. However, his true allure is that no matter where he goes, everyone responds to him like an old friend, even if they have never met him before. Seeing him interact with women is surreal. He can put a smile on their faces and a desire in their hearts faster than most men can say hello.
Today, he calls Las Vegas, Nevada home as he travels the world teaching men to evolve past fear and build the reality they desire.
---
News Feed
Sat. - Jun. 12, 2021 - 04:20 PM (Pacific)
You gotta either have the best product, or a sales team that behaves like they're selling fucking magic.
Wed. - May. 26, 2021 - 10:01 AM (Pacific)
AwakenWithJP Video: Mandatory Fitness Passports - or be banned from society
Tue. - May. 25, 2021 - 10:02 AM (Pacific)
Who shot Ashli Babbitt? Why was an unarmed woman shot, in the face?
Fri. - Dec. 11, 2020 - 08:29 PM (Pacific)
New Video: 2020 Presidential Election Fraud
Fri. - Aug. 28, 2020 - 07:52 PM (Pacific)
TealDeer Video: Obesity and Hiring Discrimination - This is fucking awesome!
Got information? Contact us.
---
In The Media
---
Testimonials

Chazz L.
Prescott, AZ
USA
"…simply put, Drawk's teachings make Dale Carnegie's How to Win Friends and Influence People look like a children's book."

Jesse M.
Redding, CA
USA
"Drawk not only has the ability to bring the fun, flirty girl out of women amazingly quickly; he can teach you how to do it with great attention to detail."

Travis D.
Irvine, CA
USA
"The experience opened my eyes to a completely different perspective on life. I can honestly say I am becoming the man I wanted to be."

Luke S.
Frisco, CO
USA
"You spring to life, your worldview focuses intensely forward, and everything you do makes sense in relation to your goals."

Dave P.
San Jose, CA
USA
"You will feel completely comfortable and be well-received among any group of people, both in business and social situations."

Garrett M.
Irvine, CA
USA
"I definitely came back from the weekend feeling like a completely different person."